If you know what you want, but haven't a clue how to make it, we can help there as well.  Get in touch with as much detail about the model as you can – drawings, photos, dimensions and what it's for – and we'll let you know if we can make it for you and give you a quote.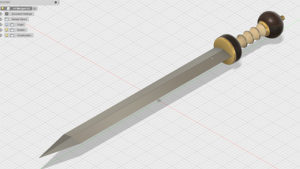 We have decades of experience using 3D modelling tools and can apply our 3D printing knowledge to ensure any design is optimised for printing.
Modelling need not be expensive, and we'll always be happy to offer our advice on any project you may have.